Sun Nov 15, 2020, last updated Thu Mar 24, 2022 - Jim Deibele
Rt.live shows the Effective Reproduction Rate, or Rt, for the whole US and specific states.
The rate for Oregon started high, came down, went up a little, came down, and is now going up.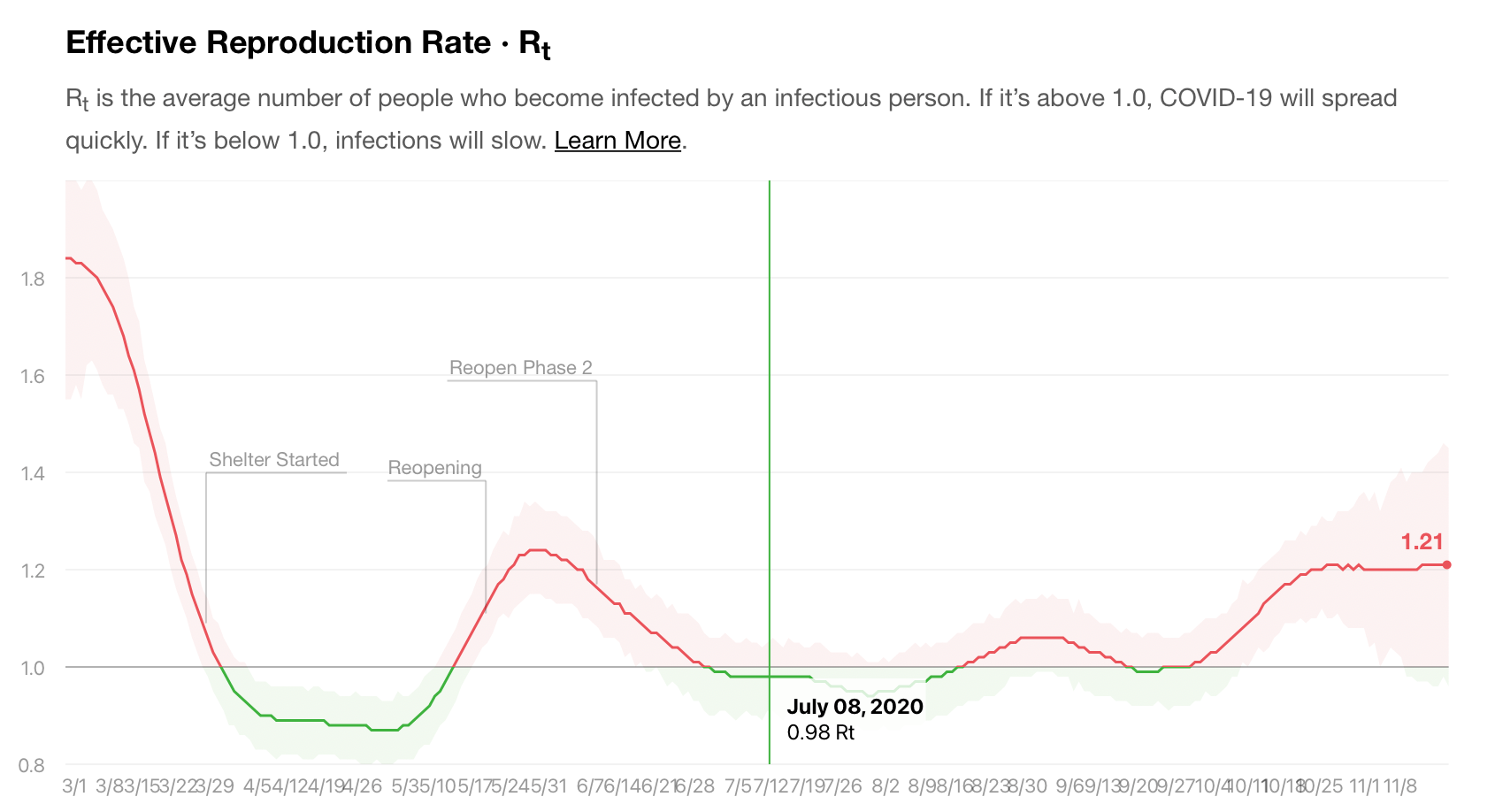 What's really scary is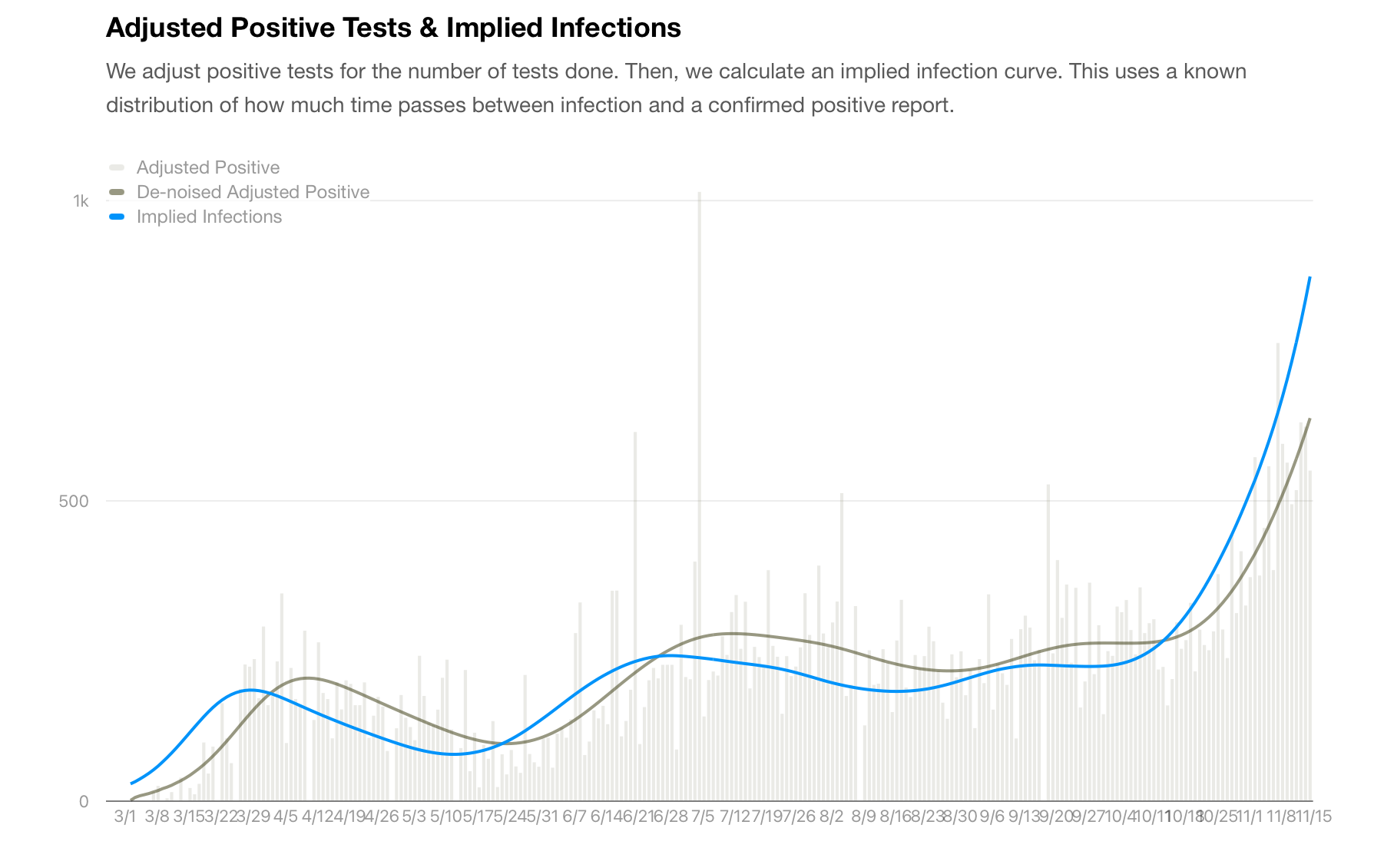 My oldest is doing her freshman year of college online at home. My other two are doing their high school classes 100% online, including Intro to Industrial Arts for one and Band for the other. With the onset of bad weather, it's been weeks since we had somebody over since we can't socially distance in the house.
My parents are gone and so I don't have to worry about them. But we want to keep my wife's parents as safe as we can. And there are the nagging concerns about long-term effects on some people and unexplained deaths. Even when the patients are young.