Wed Sep 09, 2020, last updated Thu Mar 24, 2022 - Jim Deibele
This year we had the worst forest fires that I can remember. Things were bad 3 years ago, when teenagers playing with fireworks set off a forest fire 40 miles from Portland. Soccer games and other sports were cancelled because of the extremely poor air quality.
But this was worse. The farm where my grandfather and father lived was classified as category 3, meaning that everyone was to evacuate immediately, for several days. The house where my parents-in-law was classified as category 2, meaning that they were to be ready to leave at a moment's notice. The smoke and the worry was causing so much stress that they moved to stay with a grandchild.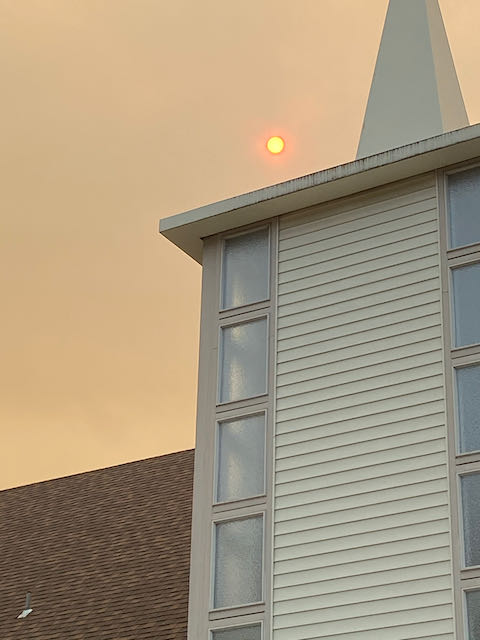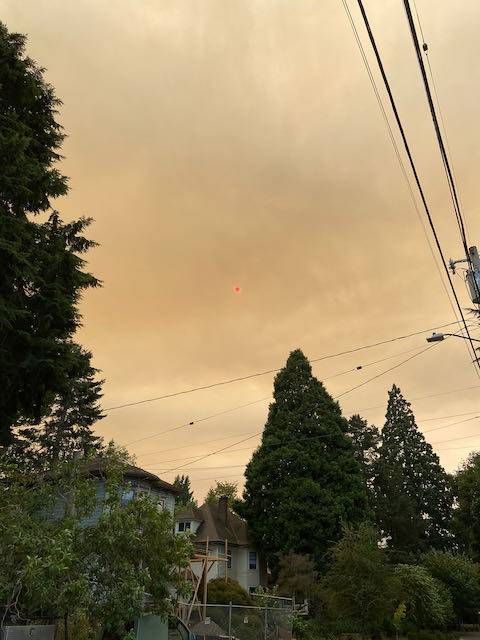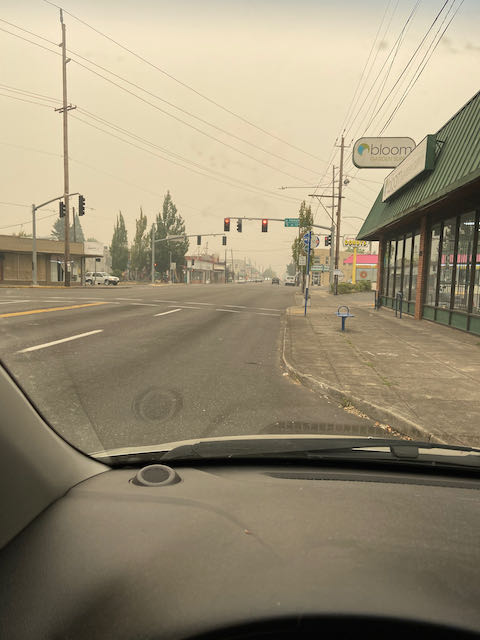 These pictures were taken with my phone. Other people took much better pictures. But these were my experience. I'm really dreading the idea that we will remember this a year where "things weren't as bad as they are now."